Retailers:

Tenda Groom Pet Products can be found in a number of pet stores and grooming centers accross the United States. To find one near you, please contact sales@tendagroom.com along with your city and state and we will contact you with the name of your local retailer.
Featured Testimonial: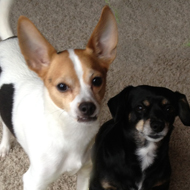 "Waldo" & "Bella"

"We have tried a lot of dog shampoos, but your Baking Soda & Oatmeal Dog Shampoo is by far one of the best! While washing the dogs, I immediately noticed you get a great lather going without having to use a lot of shampoo, it smells great, and rinses clean with ease. Best of all, this shampoo actually CLEANS your dog. Our dogs not only smelled good, they were super soft and shiny. I love that this product is eco-friendly too!
I highly recommend this shampoo for your dogs!" - KY, Ohio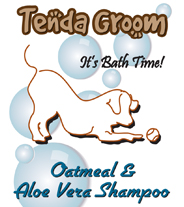 ---
Do you love our Products?

Submit your own product testimonial
for a chance to appear on our homepage and be our next star!

Submit a testimonial.