News & Events:
» June 26, 2013

Come visit us on July 20th, 2013 from 1:30 pm to 4:30 pm for the official launch of Tenda Groom our new line of Dog shampoo's at the Big Dee's Tack & Vet Supply Ice Cream Social located at 9998 SR 43 in Streetsboro, Ohio. Tenda Groom product representatives will be providing free samples of our entire product line and answer any questions that you may have. Tenda Groom prides itself on being biodegradable, non toxic, DEA and Paraben free. Tenda Groom's environmentally friendly blend is also manufacture using water from our underground aquifer. Stop by and enjoy free ice cream for you and your pet.
» July 10, 2013
From July 23rd thru the 25th 2013 Tenda Groom will be at booth 4672 at SuperZoo at the Mandalay Bay Convention Center in Las Vegas, Nevada. The entire Tenda Groom staff is excited about this event so please be sure to stop by our booth. We will be giving away free products and will be happy to answer any questions you may have about our product line.
Featured Testimonial: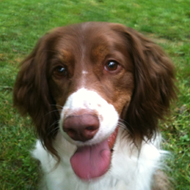 "Chloe"

"I put your shampoo to the test last night. My Springer Spaniel found some deer droppings and she rolled ALL in it. She stunk bad! Well, we used your Baking Soda & Oatmeal Shampoo Usually I have to wash her twice when she does stuff like that, but not with your shampoo. I was amazed how the smell was quickly (and thoroughly) gone and how clean and soft she was. So wanted to let you know "well done!" - TA, Ohio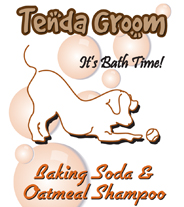 ---
Do you love our Products?

Submit your own product testimonial
for a chance to appear on our homepage and be our next star!

Submit a testimonial.