Coming Soon:

Tenda Groom Pet Products is continually in the process of creating new products just for your special pet. Check back soon to see what our newest release is!
Featured Testimonial: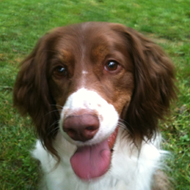 "Chloe"

"I put your shampoo to the test last night. My Springer Spaniel found some deer droppings and she rolled ALL in it. She stunk bad! Well, we used your Baking Soda & Oatlmeal Shampoo Usually I have to wash her twice when she does stuff like that, but not with your shampoo. I was amazed how the smell was quickly (and thoroughly) gone and how clean and soft she was. So wanted to let you know "well done!" - TA, Ohio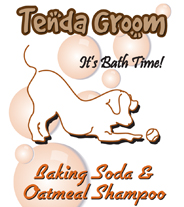 ---
Do you love our Products?

Submit your own product testimonial
for a chance to appear on our homepage and be our next star!

Submit a testimonial.